Our products offers a wide range of power rating adaptable to a large choice of electronic devices.
Sample of our standard range are available within 48h.

Fully EMC Compliant
Without external components

Compact SMPS
Replace multiple components in one

Custom Design Solutions
Available with rapid prototyping

Cost Effective
Less cost ownership than design

Globally Certified
UKCA, UL, VDE certifications
We have an extensive expertise in the design & manufacture of electronics and more specifically in
the manufacture of custom and standard switch mode & Linear Power Supplies.
We can produce power supply solutions in range of 0.5W to 500W at different grades to meet
application requirements of individual industries including AC/DC power supplies, LED drivers,
AC/DC battery chargers, DC/DC converters and DC/AC inverters.
With our inhouse wound component manufacturing, we can quickly meet your specific electrical
and physical requirements, especially in a high mix/low volume situation.
1W – 60W Encapsulated SMPS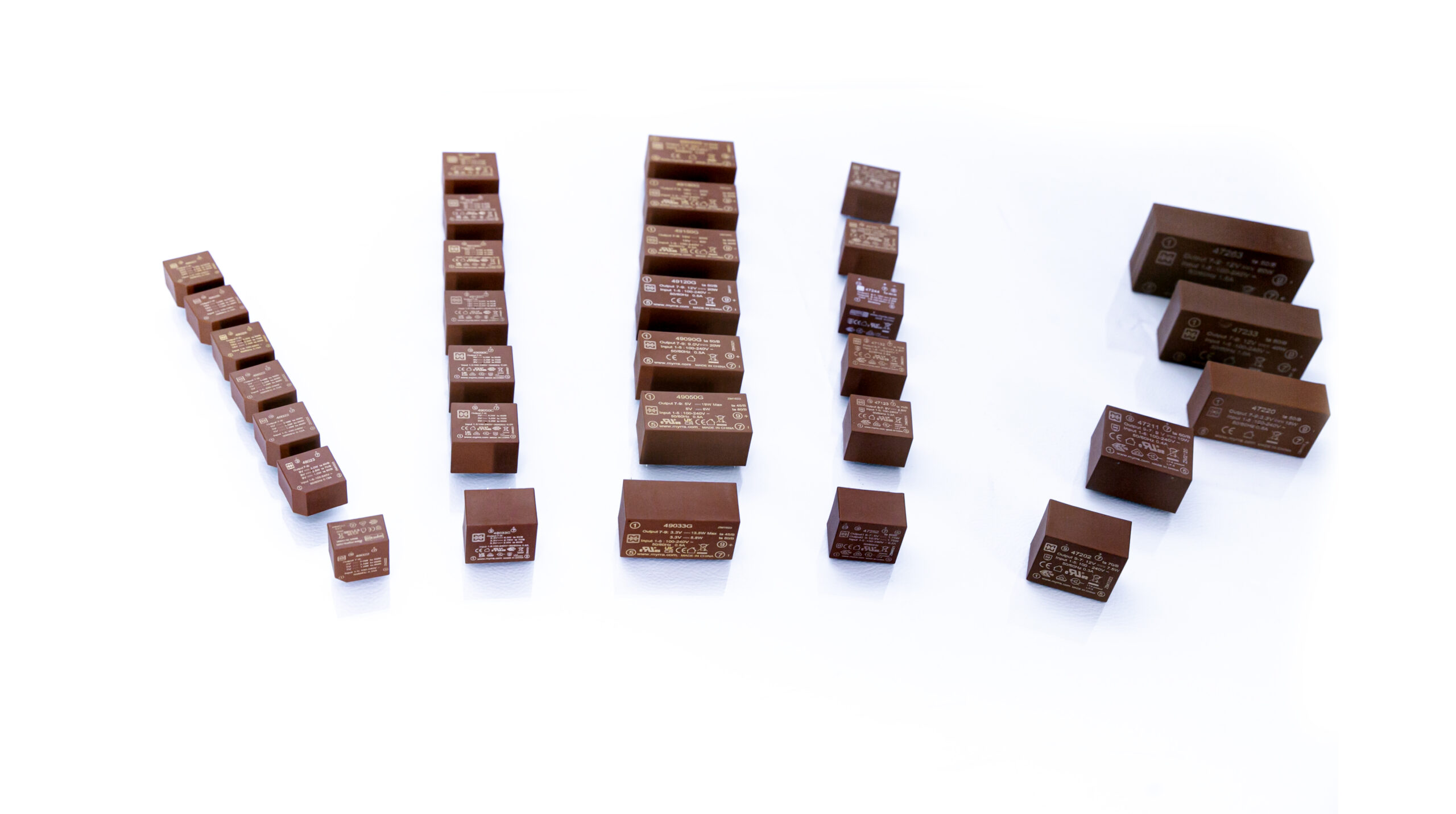 Myrra design and manufacture high-quality transformers and inductors for industrial use.
The majority of our products are customised, including Lamination 50Hz transformers and chokes and High-frequency transformers and chokes.
We also offer a range of standard PCB products including Power Supplies, Inductors and Transformers, and we offer a design on request service for all our standard products.

Interested to work with us ?
Please fill this form so we can get back to you as soon as we can